Document Store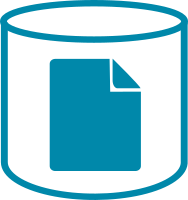 EInnovator Document Store provide a flexible and reusable solution to storage of user and application assets in a cloud environment.
A single uniform folder-file tree data model is provided similar to traditional Linux/Unix file systems, with mount points that allow integration of multiple cloud storage and traditional file providers.
A rich sharing and permission model is provided, which allow for collaboration, shared views, and fine-grained access control.
The service UI can be used directly by users for cloud storage and sharing of data across applications. The REST API of the service can also be used transparently by other applications in to store user assets and file uploads (e.g. images or other types of files/documents), and application resources.
Topics
Getting Started
User Guide
Admin Guide
Learning More