EInnovator SSO Gateway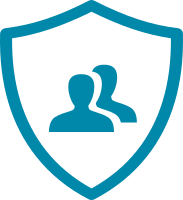 EInnovator SSO Gateway is white-label solution to authentication, identify management, and access-control in micro-services architectures. It support the OAuth2 protocol as way to allow application to automatically authenticate users, and have a single security context across a set of micro-services. It provides a rich UI to allow users to manage their profiles and privacy, and groups and organizations to manage membership, role assignments, and organizational structure. Administrators can manage all resources in a convenient way, including users, groups, gloabl roles, client applications, and tokens.
EInnovator SSO Gateway is built from the group-up to be used in the context of micro-services architectures. It provides a rich programming model, API, and client libraries, that allows application to to easily integrate with other services in a secure way, extend the security settings and define application specific roles. It is highly-configurable using an assortment of settings and selection from many pre-availble themes. Developers can also created and integrate new themes, customize exiting views, or create new views.
Topics
Getting Started
User Guide

Account Management
Group and People Management
Roles and Security

Admin Guide
Learning More